Your Global Background Screening Experts
Get your business set up to run trusted, compliant background checks in less than 1 hour.
Our background checks protect your business and let you hire with confidence.
Hire Internationally with Confidence
40% of applicants have inaccuracies on their CVs. Minimize your hiring risk with employment history and reference checks, education verification and social media screening.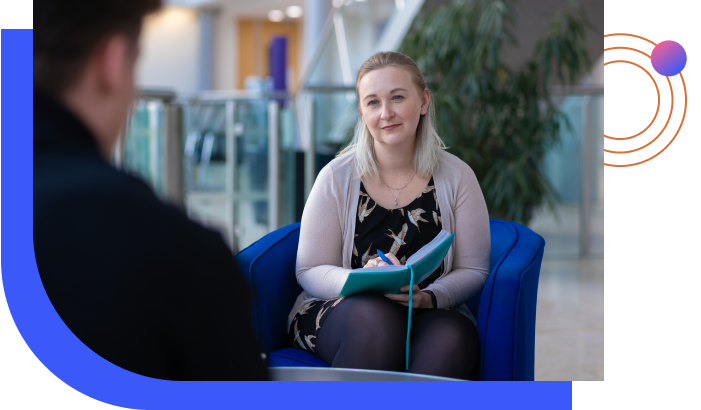 Reliable Compliance and Tracking
Stay compliant with legal obligations and regulated industries. Use digital ID verification for added protection against ID fraud when conducting Right to Work and DBS checks. Online result tracking throughout the process and visible to clients at all times.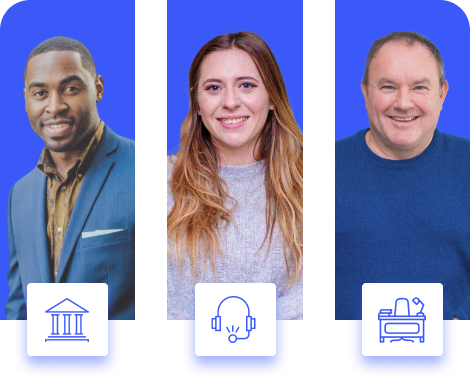 Dedicated Account Management
No more passing around multiple call centres. Dedicated knowledgeable account manager support. Case management ownership by highly trained analysts that we encourage our clients to speak directly to them on specific case matters.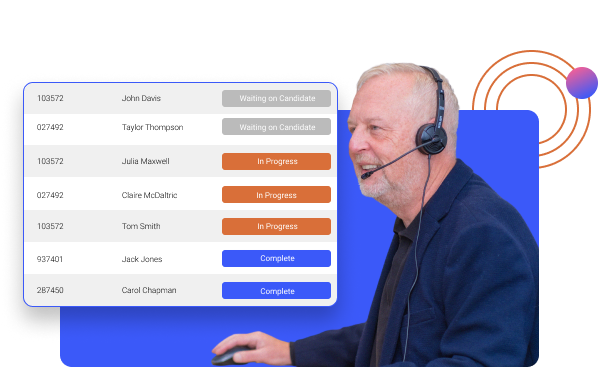 Your Trusted Partner
A custom HR solution for your business. Over 25 years' experience in tailored background screening services, with your data protected to the highest security standards.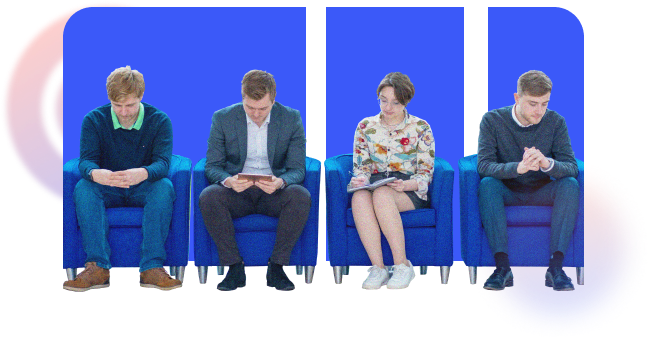 Our background check and employee screening services
Click the icons to learn more.
Solutions fit to your industry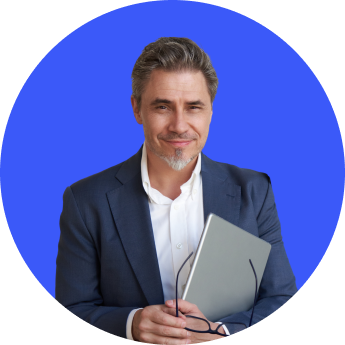 Financial Services Pre Employment Screening
Whether you need screening for FCA regulated Senior Managers, Certificated Persons, or your other roles in your organisation, we have over 25 years' experience in delivering FCA regulated screening solutions.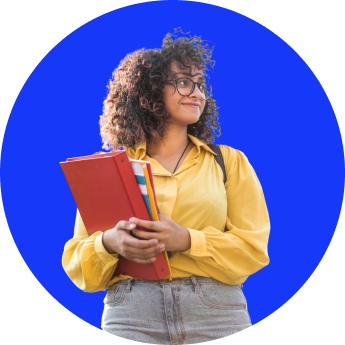 Schools, Colleges and Universities Screening
We have people working in education covered. Let us conduct your background screening for teaching staff, administrators, canteen staff, volunteers or site contractors.
Pre-employment Background Screening Packages
Our check packages provide reliable, economic employee vetting options for UK based and international personnel. Choose a check package depending on the risk level of the role you are recruiting for.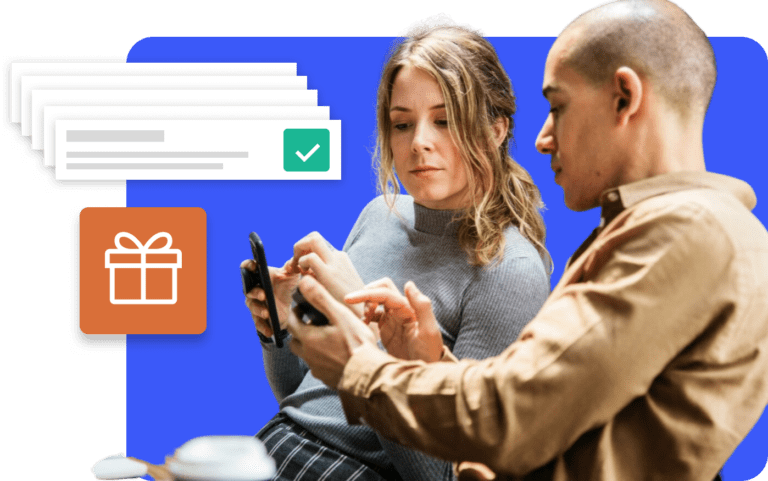 CERTN SELF-SERVICE PLATFORM
For small businesses that need a quick way to run basic checks in the UK.
Starting screening instantly with Certn – a Credence partner. Create your online account in minutes with our pay-as-you-go solution for basic disclosure checks. Ideal for businesses that only need:
Basic criminal disclosure (DBS / DS) checks
Right to Work checks
Need a more customized solution? Talk to a Credence expert.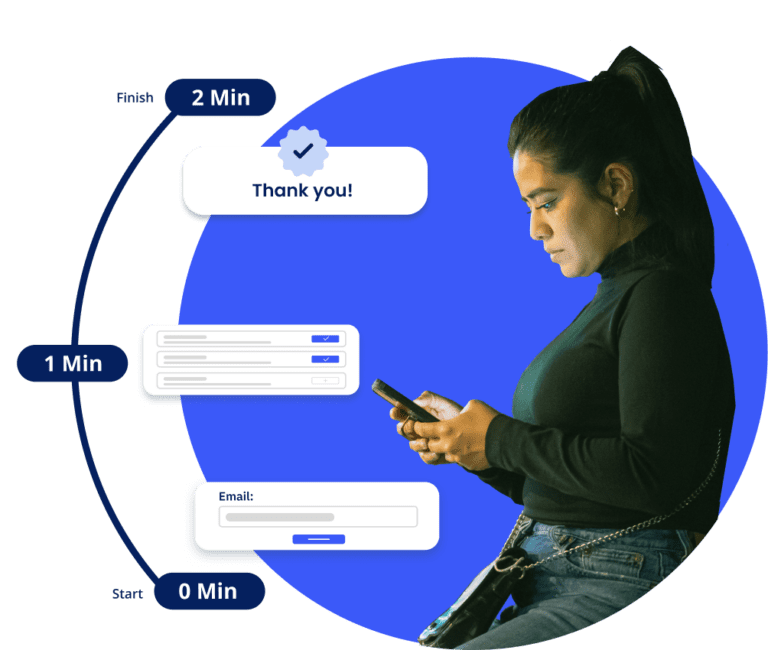 Great Reviews on Trustpilot
Get trusted, compliant results and dedicated account manager support.
Consult our latest product news, industry guides and more: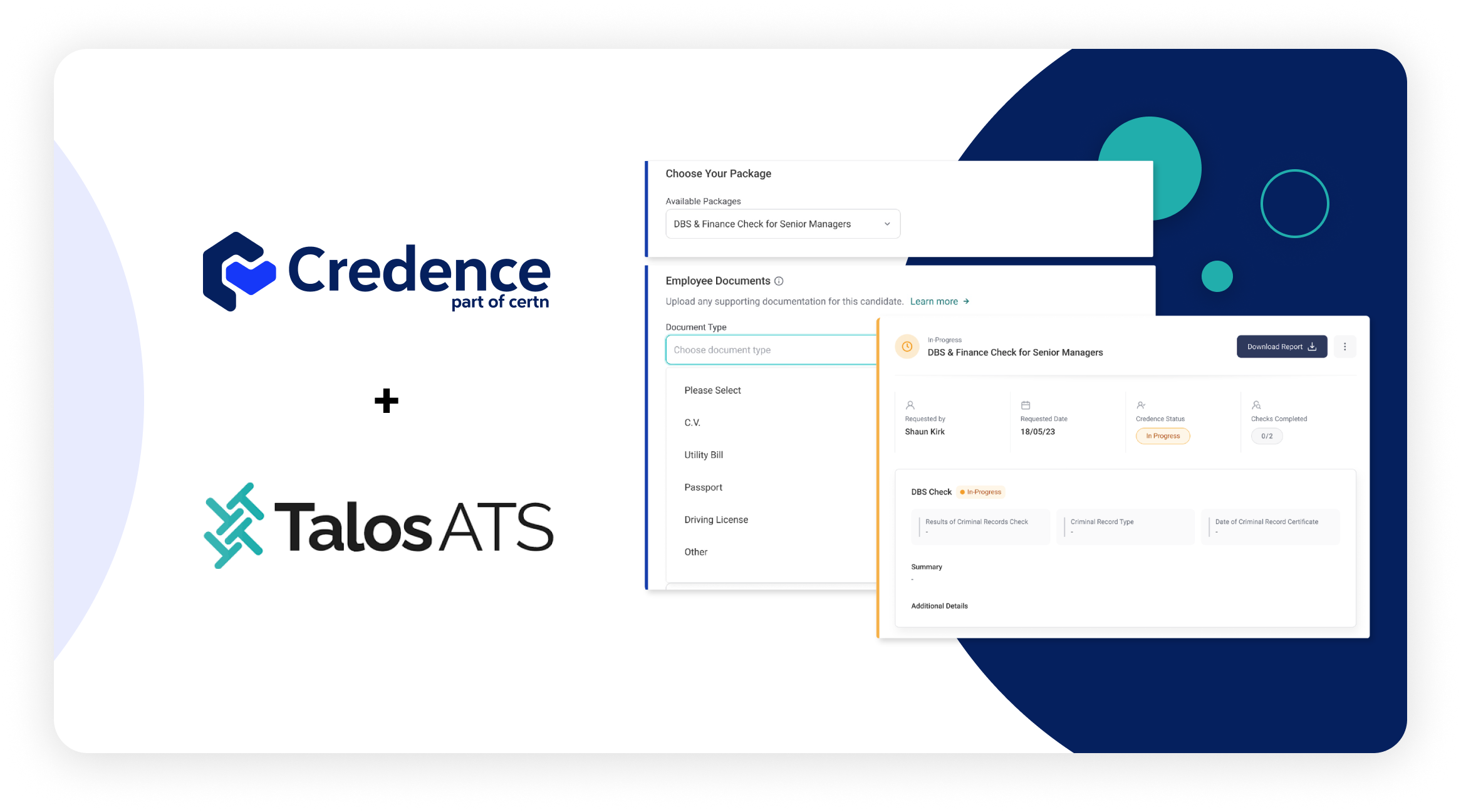 Corporate News,
Certn Credence, a global leader in International background screening, has announced that we have integrated our comprehensive check technology platform with the award-winning Talos Applicant Tracking System (ATS) to help businesses streamline their employment checks and reduce their hiring risk. …
Our accurate results are trusted by thousands of business clients worldwide.
"We have been using Credence for our background screening requirements for over 2 years now and I have to say in comparison with other organisations we have used in the past they are a breath of fresh air and a pleasure to deal with and I am very happy with the service they provide."
"Fantastic service from our account manager Joe and his team. They are responsive and easy to get hold of, clear in their communication, helpful and friendly, keep on top of the screening process and do a great job. I'm so happy that I moved to Credence."
"The customer service from Credence has been exceptional. Especially individuals such as Emma are always ready on hand to help out in any way shape or form. She is constantly helpful and always goes out of her way to help us get things done. Other staff have also been very helpful throughout every case, they are always patient with us."
"I have only just started using Credence and needed quite a bit of help initially in how to use the system. Everyone who I have communicated with have been really helpful, friendly and very happy to help. Very impressed."
"I've been extremely impressed with Credence since engaging them in April 2020. Super responsive and professional. Highly knowledge especially within the FS sector and understanding the requirements under SMCR. I'd definitely recommend Credence. I've used 3-4 alternative background screening companies before, and they do not compare at all to the service level provided by Credence."