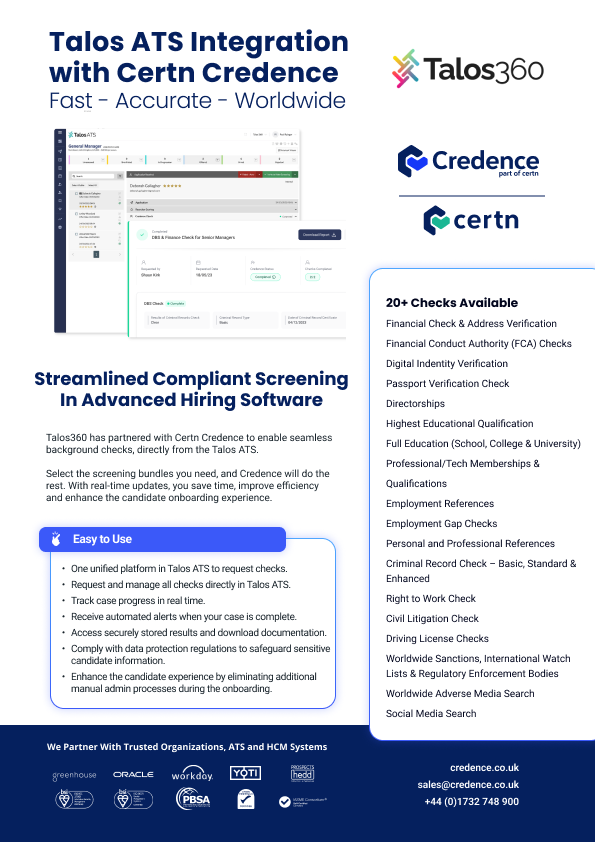 Our check platform integration with the award-winning Talos Applicant Tracking System (ATS) helps businesses streamline their employment checks and reduce their hiring risk. The Talos ATS integration provides a unified platform for HR professionals to request and view various checks, save time and reduce the administration associated with multiple logins.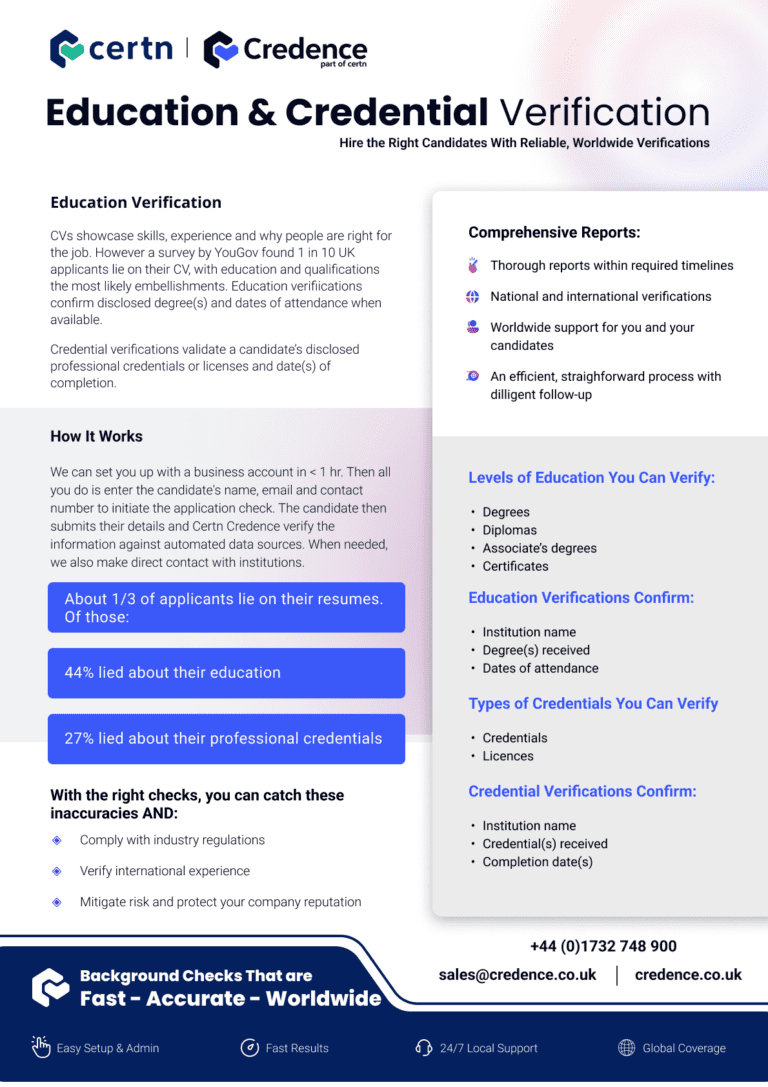 Education verifications authenticate new hires industry qualifications, academic history, and professional memberships. We compare claims with information on official files and alert employers of inconsistencies. This helps confirm whether CV's are accurate, if candidates have been honest and have the right experience for roles. The right checks can verify international experience and mitigate the risk of a bad hire.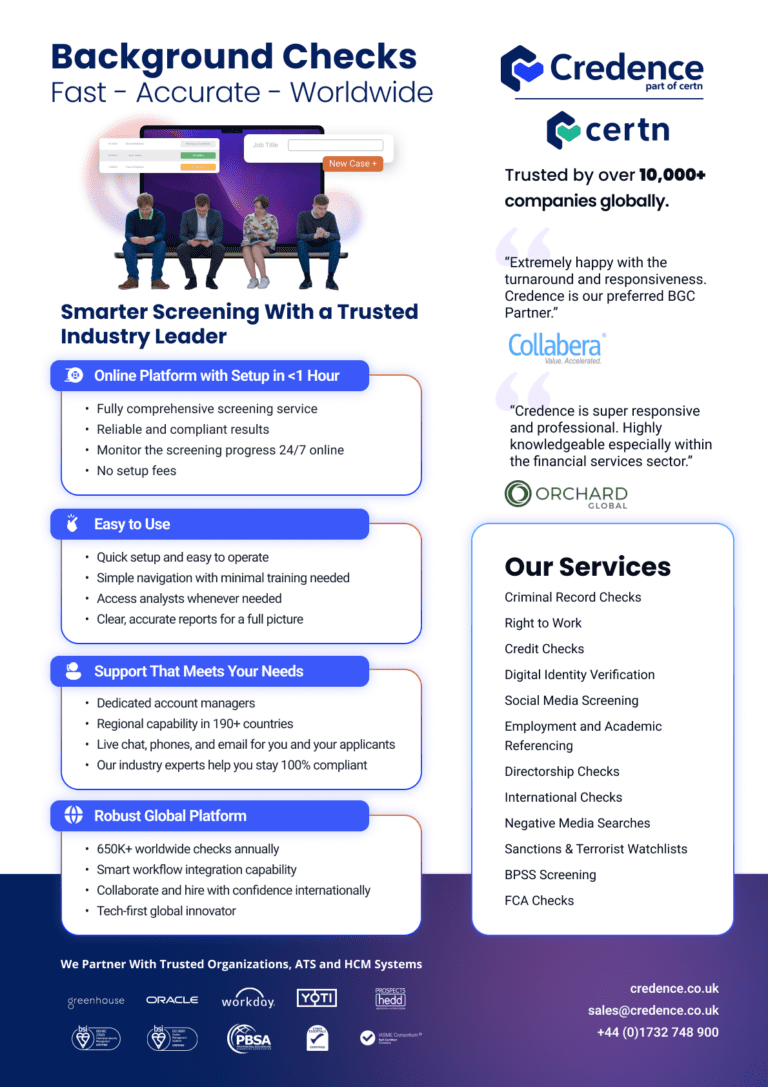 The checks and international support to ensure that you hire the best talent in compliance with employment laws and best practices. As part of the recruitment process, all employers should carry out right to work checks, digital identity verification, criminal record checks, education and employment history checks. For senior positions or roles that work with vulnerable groups, ie children, a more thorough check should be carried out.