Busy HR managers can see the background screening process as a roadblock to getting their new hire into the office – or working from home. With the current climate leading to an increase of remote working and hiring, an experienced and efficient screening partner like Credence can help you secure the best person for the job.  The business environment has changed – more organisations are incorporating remote work as a core part of their business operations. This widens the talent pool to a global scale. On one hand, you can now find the person with the exact skill set for the job, on the other, you are now competing with the rest of the world. Credence has complete global coverage. The screening process won't be interrupted – you don't have to worry about where your candidates have lived, studied or worked.
Taking on more contractors?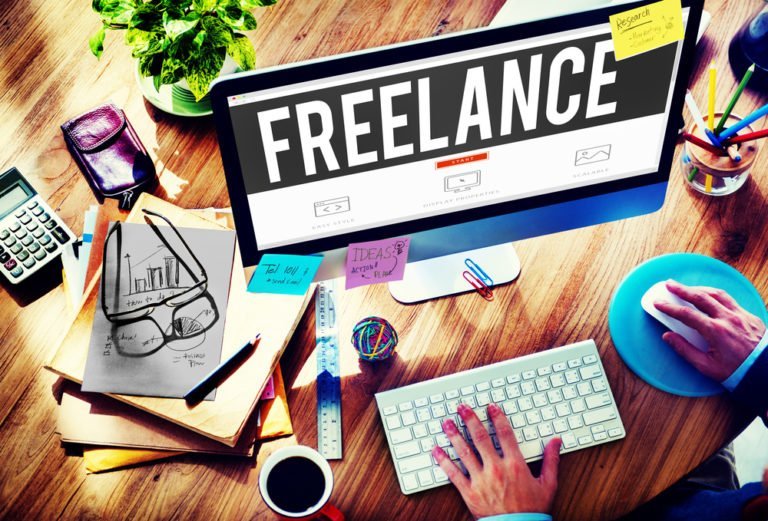 A common practice for businesses looking to replenish their workforce as the economy reopens is to increase freelance employees. Whilst temporary workers are attractive to help deal with increases in demand or short-term projects, they will likely have the same level of access to sensitive information as your permanent staff – and the same level of risk that comes with that. Screening freelance workers removes this risk whilst letting your company benefit from the flexibility offered over only having salaried personnel.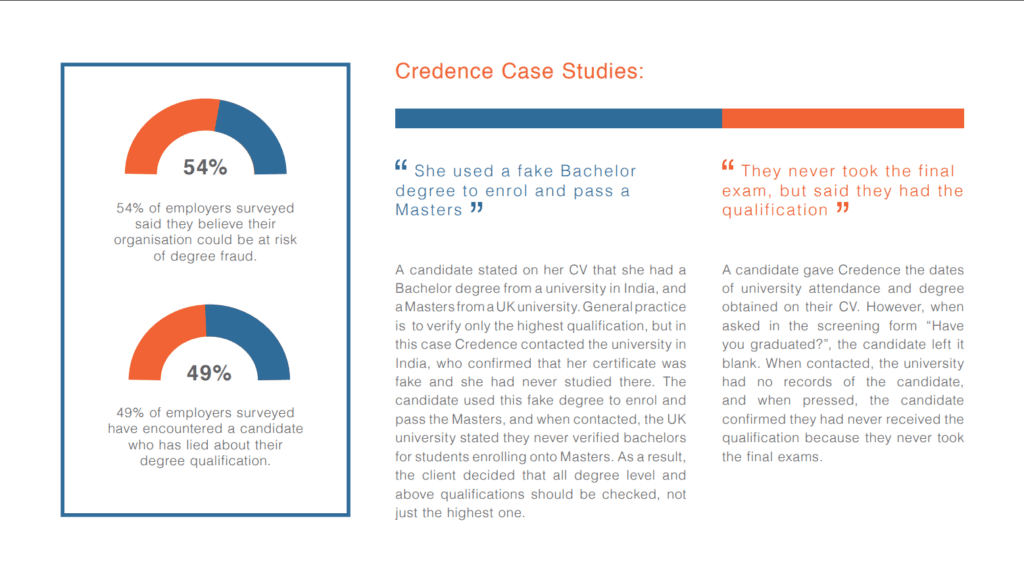 The right person for the job?
Meeting someone face-to-face at an interview is a great way to gauge their character. However, now organisations often conduct the whole hiring process online – losing out on the chance of an in-person meeting. As we've covered several times in the past, CV fraud is rampant, and sadly, the financial strains of the pandemic have increased this risk. Background screening eliminates the possibility of CV falsification – education, work or criminal history – and lets you be confident that your candidate is who they say they are.
First impressions count: taking care of your candidates
Credence's clients regularly review our analyst's performance, and we're incredibly proud of the level of service they provide. Unlike other providers, one single analyst is assigned to a case – who will always be on hand to answer any questions they may have. Likewise, you'll have a single account manager who will be your port of call for any query. If a new hire is pursued by multiple different analysts and has no idea why they are being screened or how their data is being used, they can quickly turn from being excited to start work to feeling hounded and confused.  Unresponsive, unintuitive forms can be just as frustrating. Our proprietary system is fully mobile responsive and automatically saves, letting candidates input via a PC, a tablet or a mobile at their own convenience. A candidate is welcome to call our office at any time, and we also provide a clear privacy policy and detailed FAQs and articles on our website. You can rest easy knowing that your candidate will be well looked after.