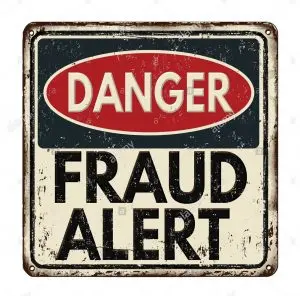 Times are hard, and fraudsters are targeting desperate job-seekers with recruitment scams. In London, the "Mystery Shopper" recruitment scam has already claimed 35 victims, who have lost over £51,000. The police have issued an alert here.
Fraudsters are using recruitment sites to find potential marks. They then cold-call the victim, pretending to be an employee of a mobile phone network. They then explain that the "candidate" will need to complete a "mystery shopper" test as part of the recruitment process.
The caller then tells the victim to visit one of the mobile network's stores on the high street. Next, they are instructed to take out a phone contract in their own name. All the while, they are assured that this contracted will be terminated when the recruitment process is finished.
However, once a victim has successfully taken out a contract, the fraudster directs them to a "colleague" where they are told to deliver the phone and SIM card. Whilst the victim is again told that the contract will be cancelled, the reality is that they will never see the fraudsters again. Nonetheless, they will be left on the hook for the contract that they were exploited into purchasing.
Some other recruitment scams involve victims being asked to move the "employer's" money through their bank accounts. This puts them at risk of unknowingly laundering money. In other cases, victims have found that their personal details have been used to take out loans. Like with the phone contracts, they are now liable for repayment of the loan.
---
How to avoid recruitment scams
Never post personal information such as your date of birth, full address or National Insurance number on public profiles or your CV.
Always verify that the person you are speaking to is who they say they are. You can contact the employer through a telephone number or email on their official website or verified social media accounts.
No legitimate employer will ask you to move money through your personal bank account, so in no circumstances allow this.
Safer Jobs has more advice and information about recruitment scams.
If you have ever been a victim of recruitment fraud, you can report it to to the police at actionfraud.police.uk, or by calling on 0300 123 2040.