Social Media Screening: November Report
Insights from November…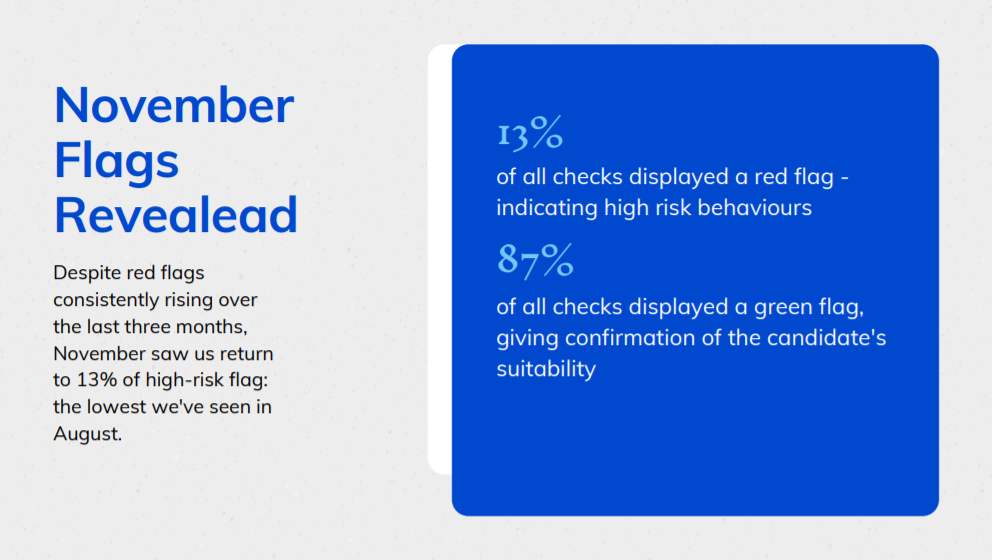 13% of cases checked in November returned red flags: high-risk behaviour.
This is a reversal of the continuous upward trend over the last three months – the lowest level since August.
November Findings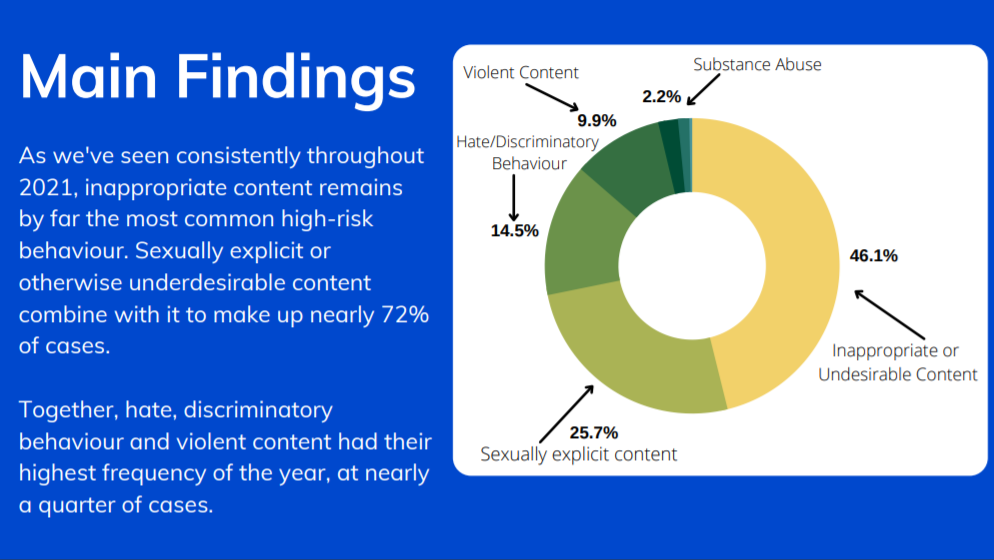 Contributing almost 72% of red flags in November, the combination of sexually explicit and undesirable content continues to dominate the chart, as we've seen consistently throughout 2021.
Despite an overall reduction in the number of red flag cases, hateful, discriminatory behaviour and violent content combine to almost 25% of November's red flags, the highest proportion of the year to date.
Others make up 1.24% of the chart, with 0.31% being extremism.