TransUnion has recently sponsored a report by The Economist Intelligence Unit. This is a global survey of over 1,600 executives. The report hopes to gain an insight into their perspective of the rapid adoption of digitalisation by consumers as a result of COVID-19. It also examines the implications for digital fraud prevention and consumer trust. You can read the report here.
The UK version of the report examines the opinions of 180 UK executives. It explores topics such as trends impacting fraud, security and commerce in today's digital environment. Furthermore, the report gives insight into the way companies are managing growth and risk. It especially focuses on long-term digital ways to create consumer trust. The research highlights 3 key areas:
Bonus: Implications for companies and background screening
Whilst the report goes into further detail about the strategies that executives have decided are essential to business survival over the next 10 years. We'll focus on summarising the three key points above.
---
Digitalisation and AI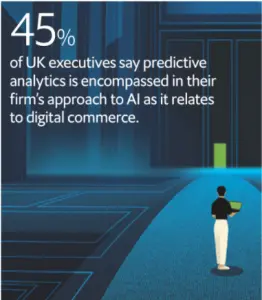 Source: The Economics Intelligence Unit
The study uncovered an interesting gap between UK companies' perception of their digitalisation and their actual progress:
For example, UK executives are 13% less likely than the global average to say the rate of digital adoption in their industry is faster than others. At the same time, for fraud prevention they are 2% more likely than the global average to say they are leveraging pattern recognition and 1% more likely to say that they are leveraging automation. For digital commerce they are 6% more likely to say they are leveraging predictive analytics and 4% more likely to say they are leveraging pattern recognition, compared with the global average.

Source: The Economist Intelligence Unit report
These figures seem to suggest that in fact, UK companies are further ahead than they believe, compared with other nations. This progress could make it easier to implement digital fraud protection. The report shows this on a graph: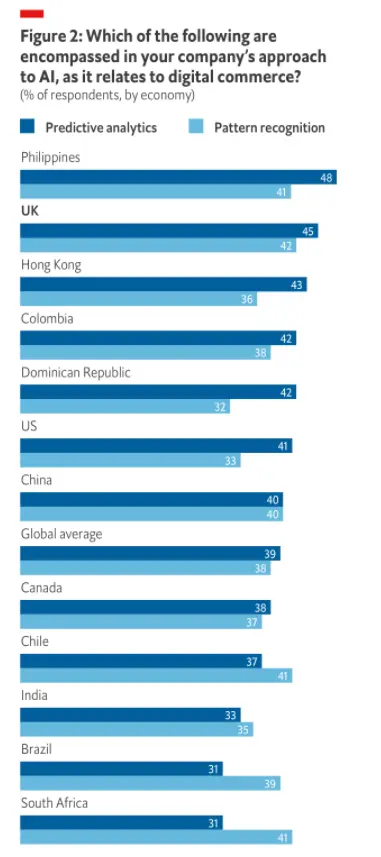 ---
National Digital IDs, Biometrics and Privacy Laws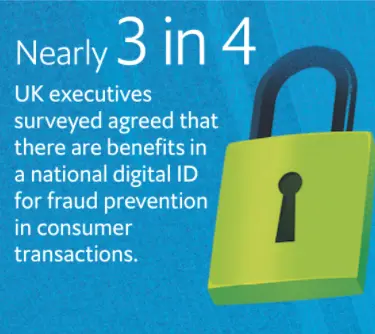 Source: The Economist Intelligence Unit
The UK government has outlined plans to enable digital identity usage across the country. This is great news for businesses and their efforts to prevent digital fraud.
Nearly three in four UK executives surveyed agreed that there are benefits in a national digital ID for fraud prevention in consumer transactions. In addition, 58% of UK executives believe a national digital ID helps give marginalised and low-income groups access to consumer services they would have previously been excluded from.

Source: The Economist Intelligence Unit
From this, we can conclude that a national digital ID would not only help prevent fraud; it would also improve equality. The report goes on to tell us that UK executives are 5% more likely to say that data-privacy regulations safeguard privacy than the global average. However, compared to other countries, they are 6% less likely to believe that customers would be comfortable sharing personal data that may be used in something like a national digital ID scheme.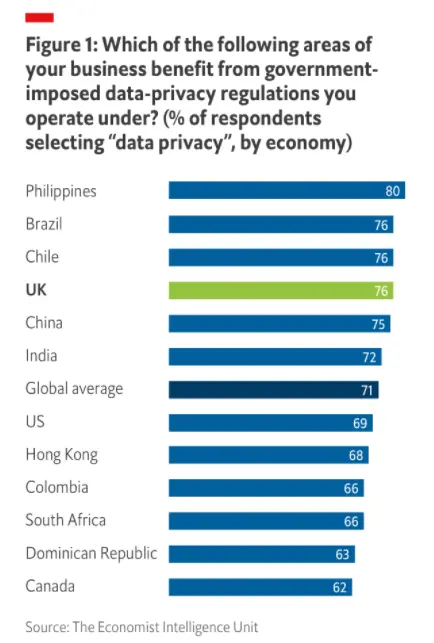 ---
Digital Wallets and Super Apps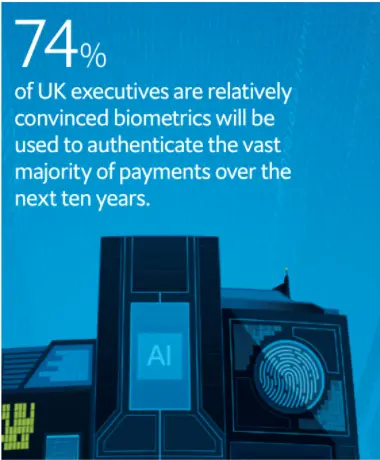 Source: The Economics Intelligence Unit
It appears that UK companies are already convinced that within the next decade payments will be authenticated by biometrics and voice activation. Considering that nearly two-thirds of UK consumers already use contactless payments, this is not particularly surprising – with the amount further increasing with the advent of COVID-19. According to a survey by Paysafe 2020, 61% of people are happier using contactless payments now than they were in 2019.
The UK has limitations on data-sharing, anti-monopoly and anti-trust laws. As such, UK executives in e-commerce are rather more cautious than in other nations regarding super apps. Whilst the UK is no longer an EU member; its companies remain bound by the GDPR. Therefore, they are naturally wary about potential oversharing of data with apps.
---
Digital Fraud Protection and Consumer Trust Moving Forward
Companies in the UK must understand the long-term trends and innovations regarding security, privacy and fraud. Therefore, this could be a big boon for the background screening industry. Furthermore, it's easy to imagine increased demand for screening services as digitalisation increases, and background screening companies that take advantage of the increased opportunities may find they can operate their services more efficiently. It will be critical for companies to balance an optimal customer experience with rigorous security and fraud prevention. This is something background screening can be invaluable to. Building consumer trust in an increasingly digital landscape will be challenging. However, those companies that succeed will have a competitive advantage.
Need digital fraud protection? Credence is here to help.